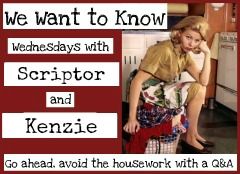 1. Are you a football fan? If so, which team are you rooting for?
I am a HUGE football fan. My team is and always will be the New Orleans Saints. However, for the Super Bowl I am cheering for the Broncos because Peyton Manning is from New Orleans and I strongly dislike the Seahawks.
2. What is one movie you could watch over and over and not get tired of?
My favorite movie ever is Gone With the Wind and I could watch that one over and over without a doubt. But, the Twilight series and Sweet Home Alabama are up there too.
3. Are there any books you've read lately that you would recommend?
I have gotten into reading a lot for Indie authors lately. Away by
B.A. Wolfe
, Life's A Cappella by
Yessi Smith
, A Beautiful Mess by
T.K. Leigh
, the Love Square Series by
Jessica Ingro
, the Broken Series by
M.L. Stephens
, Bare Assets by
M.L. Stephens
were some of my favorites for 2013.
4. What is currently your favorite song?
Currently, it is probably still Demons by Imagine Dragons.
5. What's your favorite way to pass time?
Listen to music, read, write. I am currently writing my first novel under the name
C.J. Delessio
.