Back in October of 2012, I wrote
this post
talking about weight loss. I had changed my eating habits and had actually lost a good bit of weight. I was almost to my first goal and then one day I just quit. I don't why and I don't remember what I did to ruin my eating habits.
But, when I was making my
101/1001 list
in June, I added a lot of health and fitness items on the list. I didn't decide to start working on them until the beginning of September. My first change was my diet. With the exception of two days since September 6, I have been grain-free, dairy-free, and white potato-free. I haven't missed it as much as I thought I would. I figured with me being Italian, I wouldn't make it without my pasta, but surprisingly, I am doing fine.
I also, for the first time in many years, added exercise to my daily routine. I usually try to do between 45 - 60 minutes of exercise a day.
Do I stick to this strictly everyday? No. I have had a cheeseburger and french fries. I have had a few slices of pizza. But, that has been it. And I noticed that I felt physically horrible after it. And I noticed that I didn't miss the crap as much as I thought I would.
I also haven't exercised every single day, but no less than 3 times a week. My goal is to be able to do it everyday without thought but 3 times a week is a good start.
It's tough sometimes because I am the only one who made these changes. The only one out of everyone in this family. Everyone else still eats the same old crap they did on September 5. But, you know what? That's fine. Because I am getting more healthy and fit everyday.
I have seen some loss on the scales since the 6th. I can't say for sure exactly how much since I weighed myself for the first time a week after I started. So, we'll just say that as of now, I have lost 5 lbs.+. That's 5 lbs in 2 and a half weeks. I guess I am doing something right.I can tell in my waist and various other places that there are positive changes happening.
I've got this, this time around.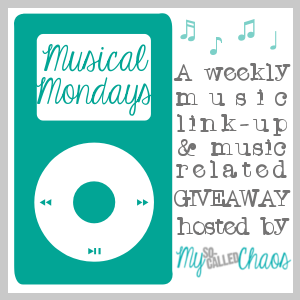 by: Fozzy (featuring Christie Cook)
Talkin' 'bout me, oh so softly, you say I can't explain
I'll make it happen, no distraction, you know I can't be tamed
One night could be a million, one chance is all I need
I will complete this mission, damn you, I will succeed
Away from my past because in my eyes, I can do anything,
Now watch me rise
You'll never break me, I'm unstoppable
You'll never shake me, I'm unstoppable
You'll never break me, I'm unstoppable
You'll never shake me, I'm unstoppable
Don't need your rules, I ain't no fool, I live by my own code
Spark the fire of my desire and make my dreams explode
I do just what I want to because I know it's right
Don't tell me I can't make it, won't die without a fight
Away from my past because in my eyes, I can do anything
Now watch me rise
You'll never break me, I'm unstoppable
You'll never shake me, I'm unstoppable
You'll never break me, I'm unstoppable
You'll never shake me, I'm unstoppable
One night could be a million, one chance is all I need
I will complete this mission, damn you, I will succeed
Away from my past because in my eyes, I can do anything
Now watch me rise
You'll never break me, I'm unstoppable
You'll never shake me, I'm unstoppable
You'll never break me, I'm unstoppable
You'll never shake me, I'm unstoppable
You'll never break me, I'm unstoppable
You'll never shake me, I'm unstoppable