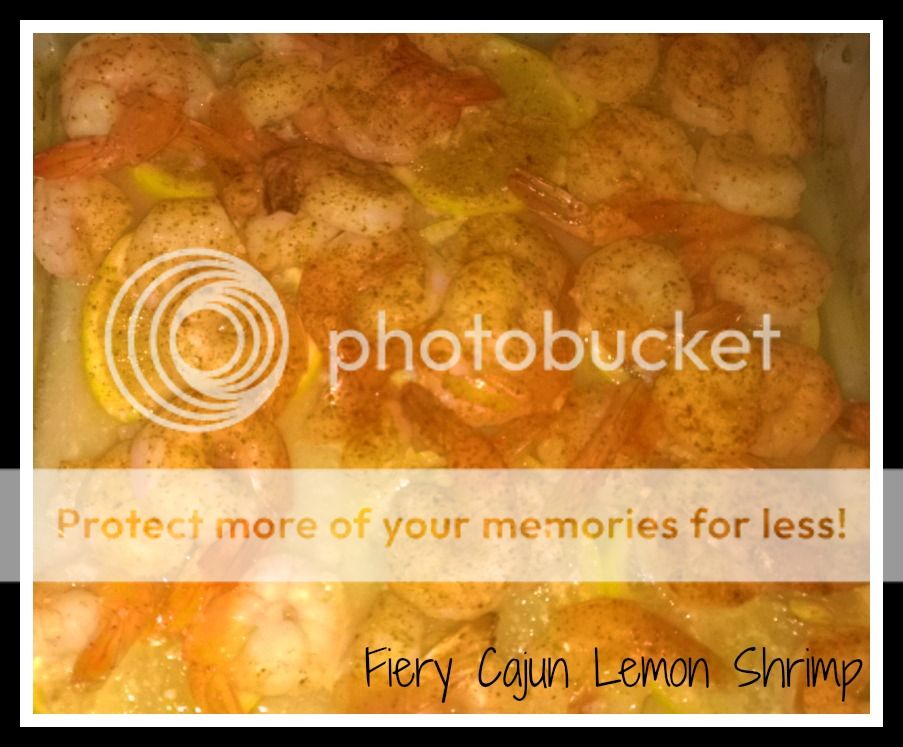 I love me some shrimp. And I love cajun food. I fix this about once a week for myself. Yum, yum!
Ingredients:
Shrimp (I used a pound of medium shrimp), shelled
3 lemons
Tabasco sauce
Cajun seasoning
Directions:
Pre-heat oven to 350*F.
Slice two lemons into thin slices. Place lemon slices into bottom of 8x8 pan.
Place shrimp on top of lemons. Cut the last lemon in half. Squeeze juice from the lemons over shrimp. Sprinkle with Cajun seasoning and Tabasco sauce, to taste.
Bake at 350*F for about 20 minutes or until shrimp are translucent.

Linked up with: