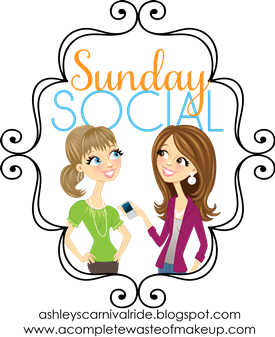 1. What is your favorite holiday season tradition?
This has always been my favorite tradition ever since I was a little girl. But, I love to ride around and look at the Christmas lights displays.
2. Do you have a certain holiday movie you watch more than others? If so what is it?
I used to watch White Christmas with my mom when I was younger. It's always been one of my favorite movies. I even watch it when it's not Christmas season.
3. Show us your favorite decoration or pinterest decoration you wish you could have.




4. What is your favorite holiday song?
Carol of the Bells.



5. What is your favorite holiday dessert?
I'm not big on desserts but I usually always have a slice of apple pie. I also love the homemade sugar cookies. The old style ones with sprinkles.
6. What is on your wish list this year?
Trip back to Louisiana, preferably to stay. Or a maid. Or a Nanny. Or just some quiet time to myself....